2 1/2" scale Wood Cabs, scroll down for more info...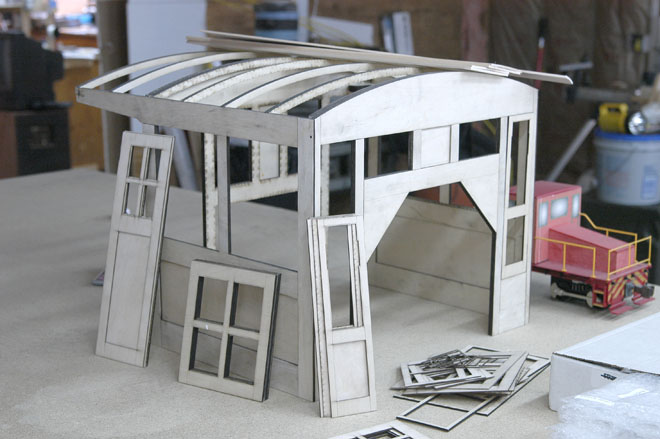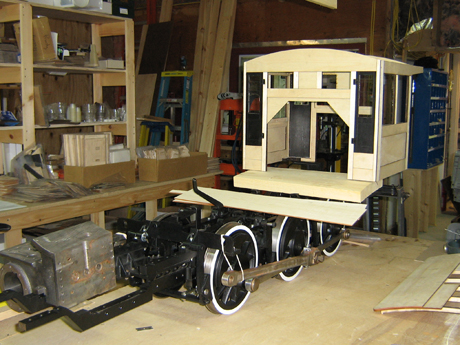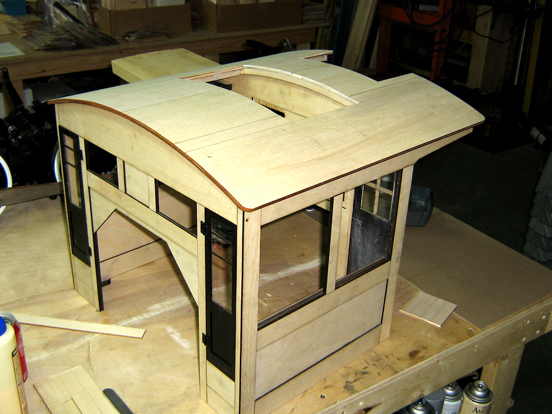 The kit is composed of a laser cut birch plywood. All parts fit perfectly as it is all computer generated. Canvas is included for the roof covering along with hinges for the doors. You will need to supply the glass for the windows and also determine if you want the roof removable or if you build it with an opening to view the gauges or both. The side windows can be made to operate just like the prototype, same for the doors. In fact the rear doors are handy to have open to operate the controls. Email for a PDF of the instructions. Both cabs are made on an as ordered basis, rarely do I have them in stock. Once you have paid for the kit, it goes into production and within 4 to 6 weeks you have the kit in hand. I strive to have the kits out sooner but as this is a one man show, it can take a bit longer. Call or email with questions both before you purchase and when building.....

(i don't have a completed view yet as my loco is still being worked on... by me...when I have time) C-21 Cabs available now.


View Cart
banta modelworks
802-258-3869 (BS line) 800-653-8214 (Orders)
E-mail: billbwks@sover.net